mIRC 7.63 has been released!
---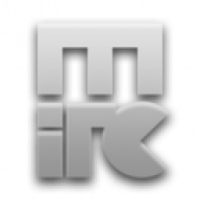 Latest News
mIRC 7.63 has been released! (August 17th 2020)
This is a small update that addresses a number of issues reported by users since the last release. It includes improvements, changes and fixes to a number of features, including:
Fixed Control+Break key bug that was causing mIRC to crash for some users.
Fixed tray tip display bug that caused close box to be displayed incorrectly.
Fixed display of numeric 477 to show authenticate message on some networks.
Updated OpenSSL library to v1.1.1g.
Extended $tempfn to work with folder names and added $tempfn(path) parameter.
Extended $duration() to handle negative values.
Added /drawtext -v switch that allows use of a &binvar instead of text.
Added custom dialog group control left/right/center style.
For a full list of recent changes, please see the versions.txt file.
As always, the latest version of mIRC can be downloaded from the download page.
---